Red-red is a Ghanaian stew made from beans, and it gets the red color from the red palm oil that they use to prepare the stew, and most places it will also be prepared with tomato paste.
What you need: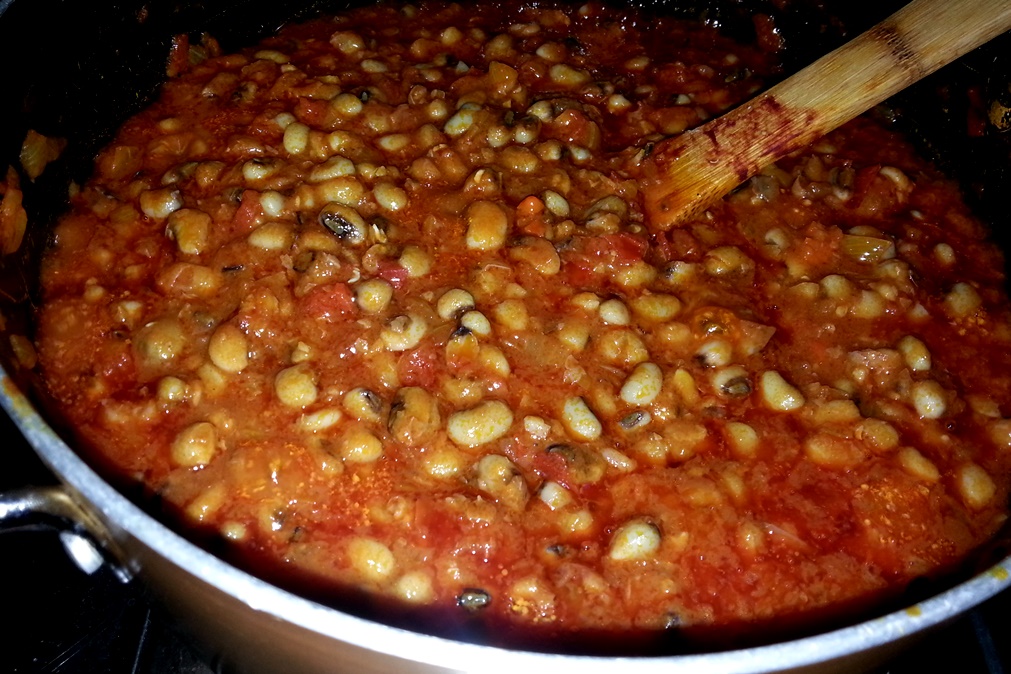 250 grams dry black eyed beans
2,5 dl palm oil (the red type)
4 red onions, medium sized
1 small box tomato paste
1-2 red chili
2-3 cm fresh ginger
3 cloves of garlic
5 tomatoes
2-3 dl water
2-3 ts salt
pinch of sugar
How you make it:
1. Wash and boil the beans for about 30 minutes or till soft. Drain them and put aside.
2. Add the palm oil and chopped onions in a pan, and boil for about 15 minutes. Add tomato paste and chopped chili, ginger and garlic, then chopped tomatoes, water, salt and a pinch of sugar. Let it boil for about 30 minutes, then add the drained beans. Bring to boil, and let it rest for about 15 minutes. Add more spices and salt to taste.
Serve Red-red with boiled rice.